Woven Wire screen
Mainly used as screen mesh, also widely used in many industries, such as quarrying screen, the screen deck, screen wire for stone crusher, classifying trammels, vibrating screen, road construction equipment.
Used in coal and mining industry. The asphaltum mix round equipment and the mine vibrating screens, also used in foodstuff, chemical industry, pharmacy.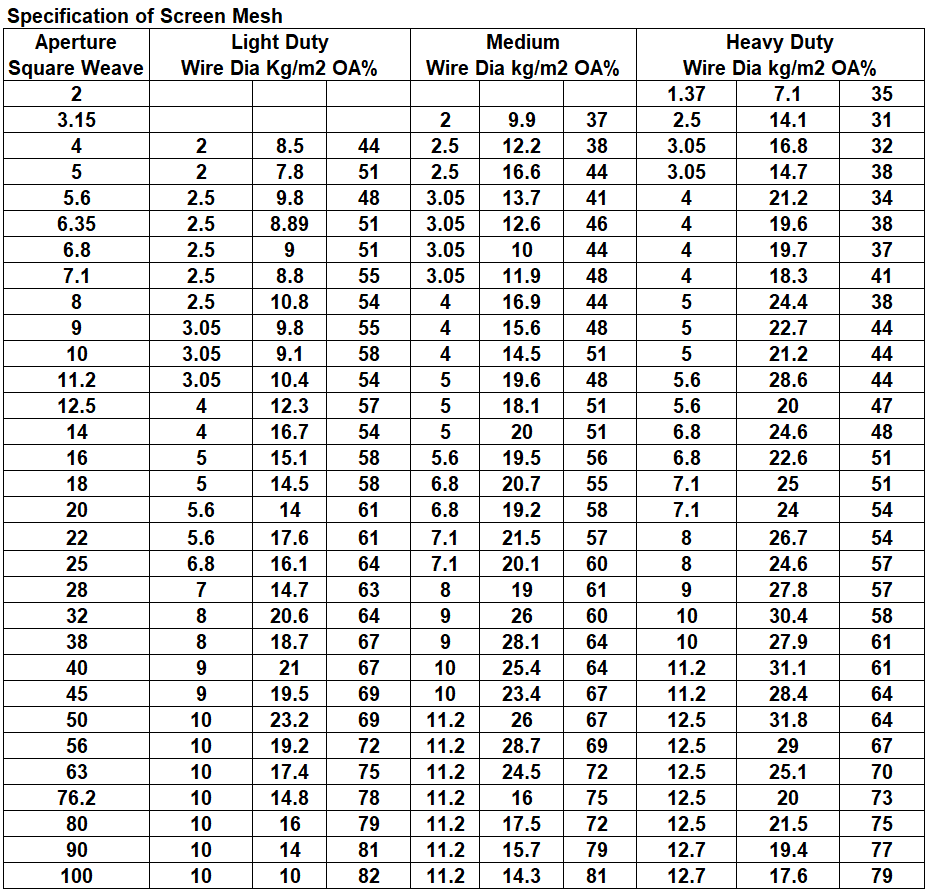 Materials:
High carbon steel wire grade 45-70 and 65Mn, stainless steel.
No.
Grade
Chemical Composition
C
Si
Mn
1
45
0.42-0.50
0.17-0.37
0.50-0.80
2
50
0.47-0.55
0.17-0.37
0.50-0.80
3
55
0.52-0.60
0.17-0.37
0.50-0.80
4
60
0.57-0.65
0.17-0.37
0.50-0.80
5
65
0.62-0.70
0.17-0.37
0.50-0.80
6
70
0.67-0.75
0.17-0.37
0.50-0.80
7
65Mn
0.62-0.70
0.17-0.37
0.90-1.20
Mining Screen weave Type:
Double crimp
Single intermediate crimp
Double intermediate crimp
Lock crimp
Flat top
Pressure welded
Type of Edge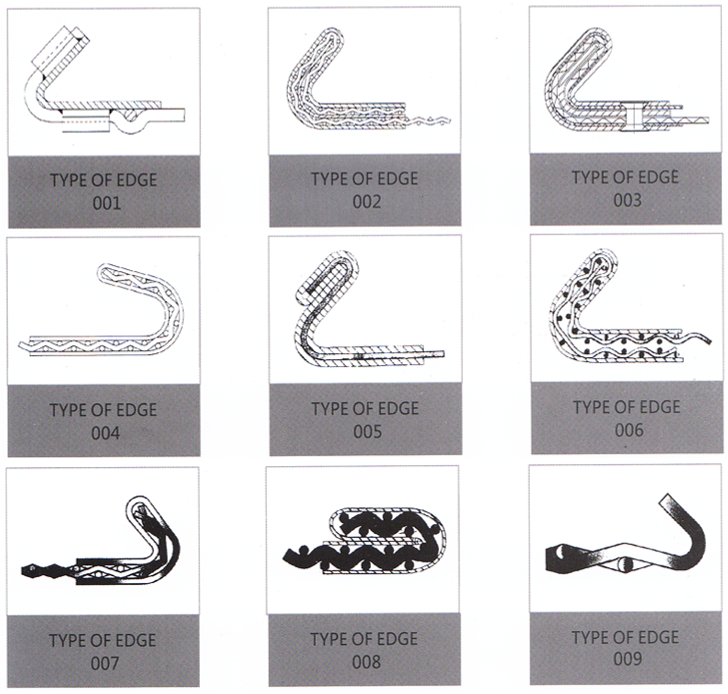 Perforated Metal
1.To add holes or other perforations on the sheet metal the surface, in a variety of shapes and sizes, to use in your home, business, or building application.
2.It's functional steel, and comes in a wide variety of different elements, including lightweight applications for decorations around the house or yard, to heavy-duty
applications you can use as load-bearing structures.
3.It's strong and has an aesthetic appearance.
Material:
Carbon steel (hot rolled, cold rolled, strip steel), galvanized steel, stainless steel, aluminum, brass, other metal materials according to drawings.
Features of Perforated Metal:
Lightweight;Extremely ;Versatile;Economically Priced;Customizable;Large Open Area;Decorative
Weaving and characteristic of Perforated Metal:
It is punched to meshes,winding-resisting, Ageing-resisting, Corrosion-resisting,the top of meshes is smooth,it is strong and wear-resisting.
Application:
Grind seed and spices; Separate rock or ore; Filter and control gas and fluids;Suppress noise in jet engines while allowing air flow;
Filter air to keep electronic equipment clean and cool;Provide security in doors, windows and gates;Add creativity to store fixture displays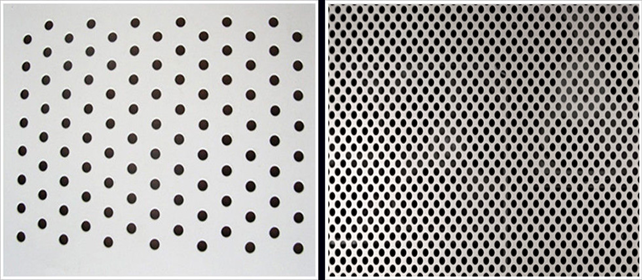 Polyurethane Mesh
1.Polyurethane mesh is developed for mining mineral processing, grading, dehydration and other screening machines replace metal mesh.
2.Mainly used in coal, iron ore, copper, gold and other ores grading, screening, dewatering and other places.
3.Life than traditional metal mesh 3-10 times higher.
4.Mesh with elastic tension on both sides hook, the overall light weight, good flexibility, easy to transport storage, installation and removal easy.