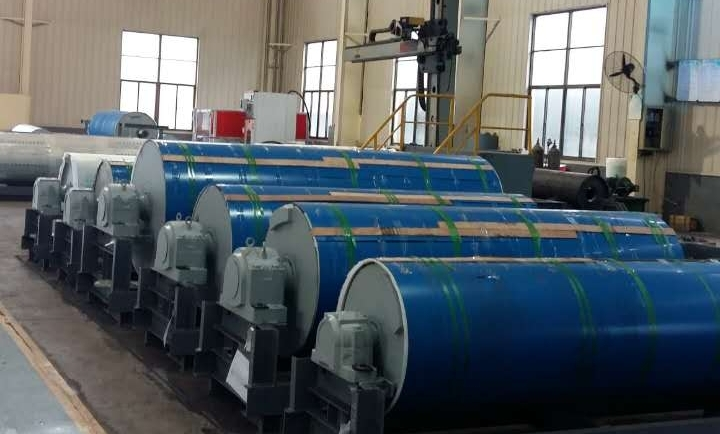 Conveyor Pulleys play an essential role in the performance and reliability of belt conveyor systems.
Conveyor Pulleys are designed for use on belt conveyor systems as a means to drive, redirect, provide tension to, or help track the conveyor belt.
Conveyor Pulleys are not designed for the same application intent as conveyor rollers.
StandardA pulleys use highest quality materials in a production process with advanced technology.
Our Quality Assurance system certified to ISO 9001:2000, lead our high quality products have reliable, long life performance in the field and appreciably reducing maintenance cost.
Each conveyor pulley is individually computer designed to meet the client's requirements.
Design is based on the predetermined tolerances of stress  loading and the distribution of load through the individual components of the conveyor pulley, within the critical calculation of fatigue factors.
Bending and shear stresses are limited in the design of drive and non-drive shafts together with the deflection of the shaft at the conveyor pulley disc.

According to the position and application, Pulley can be divided into:
1. Drive/Head Pulley
A conveyor pulley used for the purpose of driving a conveyor belt. Typically mounted in external bearing and driven by an external drive source.
2. Return / Tail Pulley
A conveyor pulley used for the purpose of redirecting a conveyor belt back to the drive pulley.
Tail pulleys can utilize internal bearings or can be mounted in external bearings and are typically located at the end of the conveyor bed.
Tail pulleys commonly serve the purpose of a Take-Up pulley on conveyors of shorter length.
3. Snub Pulley
A conveyor pulley used to increase belt wrap around a drive pulley, typically for the purpose of improving traction.
4. Take-Up Pulley
A conveyor pulley used to remove slack and provide tension to a conveyor belt, they are more common to conveyors of longer length.
5. Bend Pulley
A conveyor pulley used to redirect the belt and provide belt tension where bends occur in the conveyor system.
6. Idler Pulley
Any pulley used in a non-drive position that is intended to rotate freely and be driven by the belt.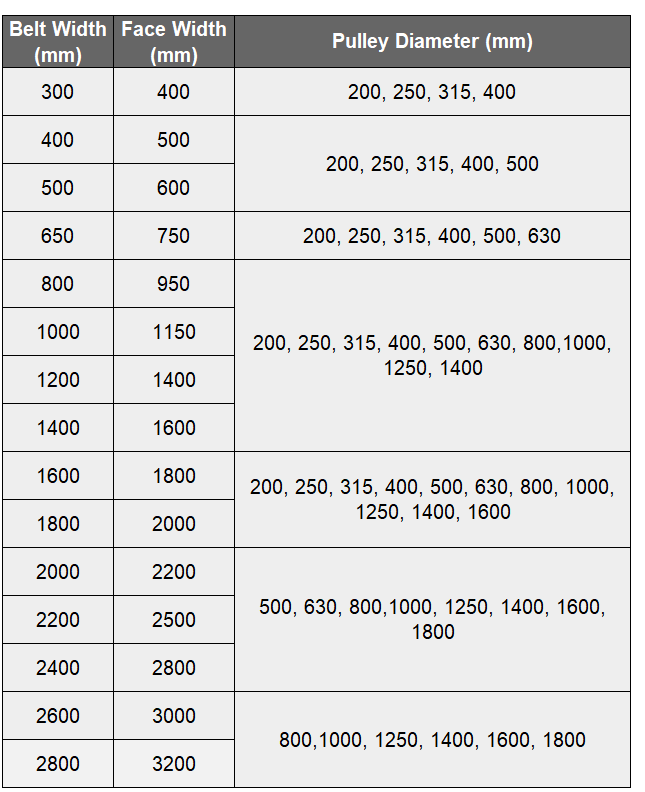 Surface:
Herringbone, diamond, ceramic lagging are available. Smooth and coated surface are also in list. For some special surface pattern, we can open mold as per customer requirement.